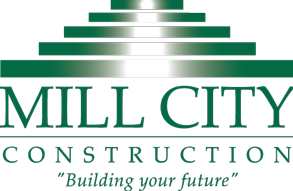 South Shore Regional Vocational Technical High School
SSRVTHS or South Shore Vo Tech was a green repair project that included a complete roof replacement (approx. 900 squares), window replacement (over 100 windows), masonry repairs, structural steel upgrades required by code, HVAC upgrades including one new RTU and miscellaneous electrical upgrades as well. This project was completed on time and under budget.
Architect: Gale Associates
163 Libbey Parkway P.O. Box 890189 Weymouth, MA 02189
Phone: 781-335-6465
Owner: Tom HickeySuperintendent of Schools
South Shore Regional School District
476 Webster St. Hanover, MA
Owners Rep: Jon Lemieux, P.E
Vertex Construction Services, Inc.
400 Libbey ParkwayWeymouth, MA 02189
Phone: 781-952-6000

© Mill City Construction2013. All Rights Reserved.