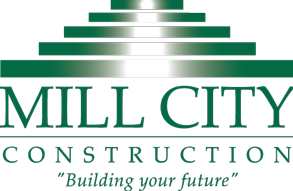 SAINT MARK ROMAN CATHOLIC CHURCH JAMESTOWN, RI
This project was a two part project. Phase 1 included providing a new sub-surface roof drain system, removing the asbestos roofing material and installed 4" of Styrofoam insulation with ½" plywood on the entire roof, provided new 30 year architectural shingles and associated flashings. No change orders were issued to this contract.
Phase 2 included removing the existing pews and sent them to be refinished, removed the asbestos flooring and install new carpet and vinyl floor tile. The entire Nave was painted and a new handicap bathroom was installed in the Narthex. On the exterior, the front entrance was removed and replaced and the entire front entrance stairs were replaced including concrete formwork, granite stairs and benches as well as new railings and masonry veneer.
Architect: John O'Hearne Architects
Main St. Slatersville, RI 02896
Phone: 401-765-3971
Owner: St. Mark R.C. Church Rev. William J. O'Neill
60 Narragansett Ave. Jamestown, RI 02835
Phone: 401-423-1421
Diocesan Representative: Michael Falcone

Clerk of the Works: Victor Calabretta

© Mill City Construction2013. All Rights Reserved.