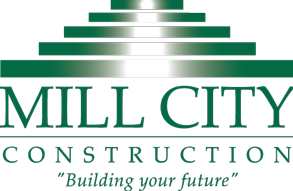 Construction of a 5000 square foot masonry and steel addition to an existing manufacturing facility. Site construction involved an extremely high water table and close proximity to neighboring property. Building construction involved concrete foundations, masonry wall and steel bearing floors and roof, new HVAC system, vertical storage lift, new electrical service, new loading dock and handicap accessibility. What made this project more difficult was that the masonry was constructed during a very harsh winter for a spring dedication.
Architect: L. A. Torrado Architects
35 Greenwich Street Providence, RI 02907
Phone: 401-781-0633
Owner: Kearflex Engineering
66 Cypress St. Warwick, RI 02888
Phone: 401-781-4900

© Mill City Construction2013. All Rights Reserved.